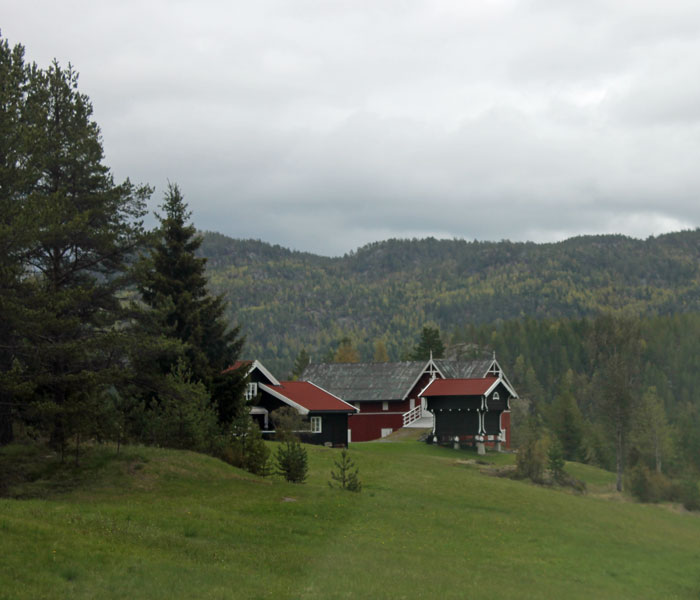 …on the road to Oslo – a farmhouse, barn and food storehouse…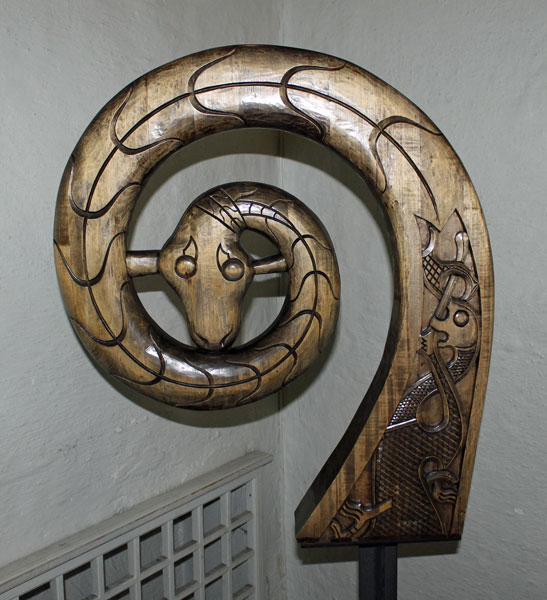 …at the Viking Ship Museum in Oslo…
In 834 two important Viking women were buried in the 72′ (22m) long Oseberg ship (below), which had been built of oak around 820. The deck and mast were made of pine, and the ship could be sailed or rowed by 30 people. It was decorated with elaborate wood carvings of animals.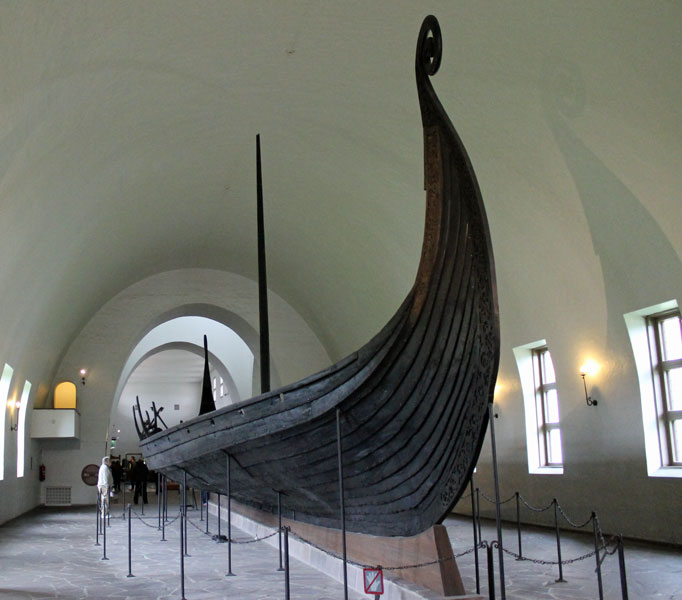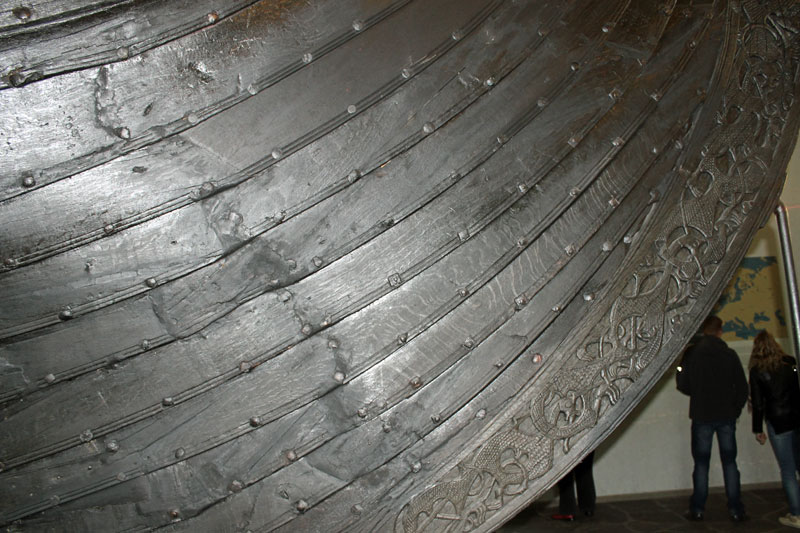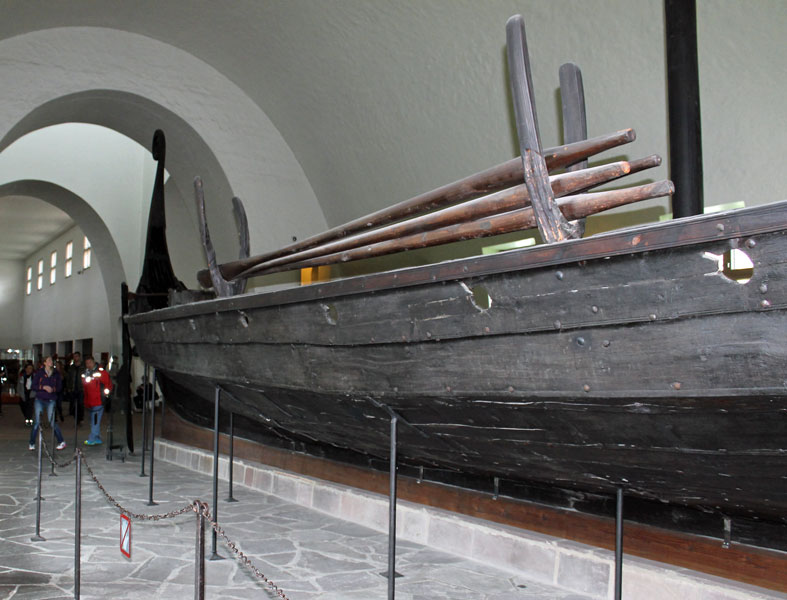 …oars ready for use…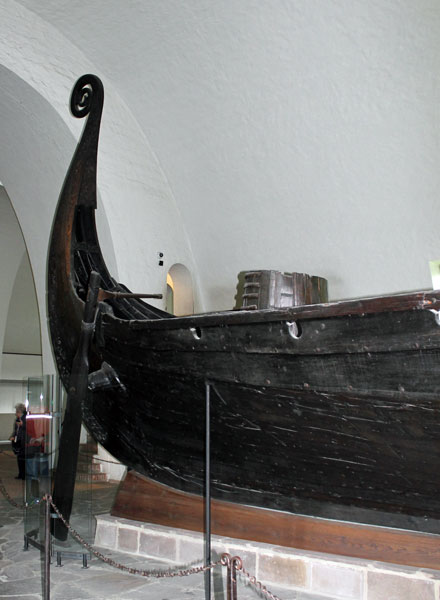 …rudder and tiller on left…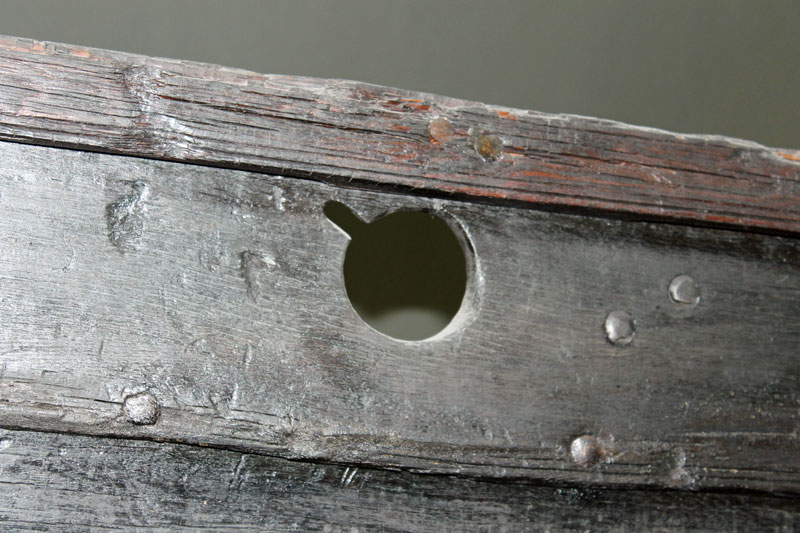 …holes for the oars…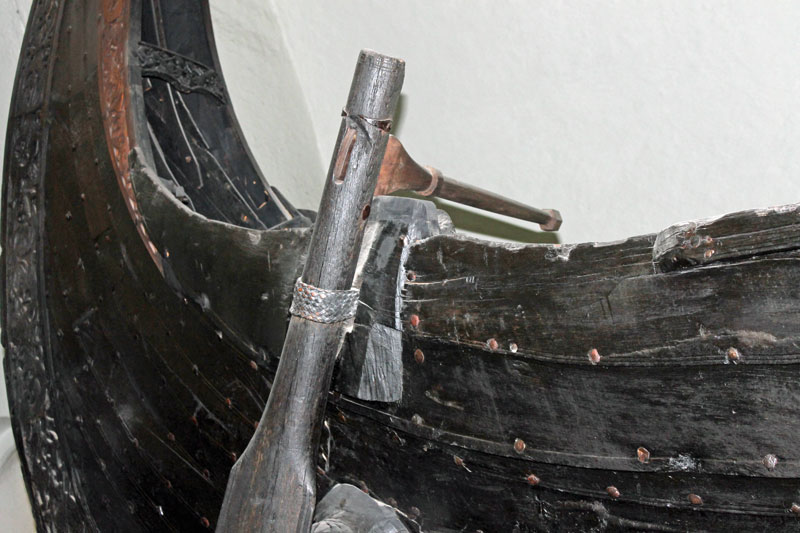 …rudder and tiller…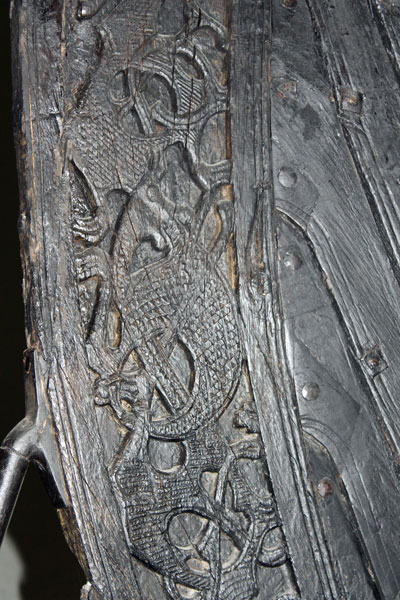 …carvings on the stern…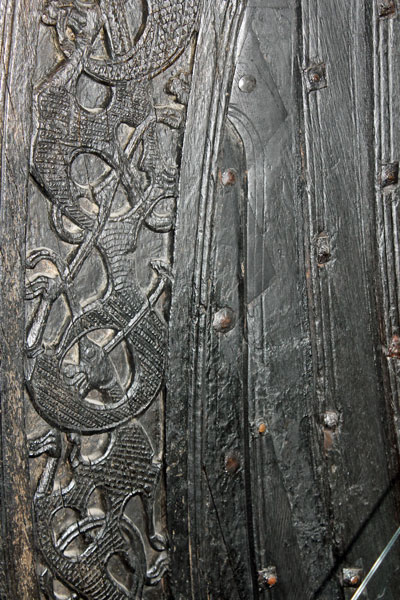 After examining the ship from below we climbed some stairs up to a viewing balcony so we could see the inside of the Oseberg.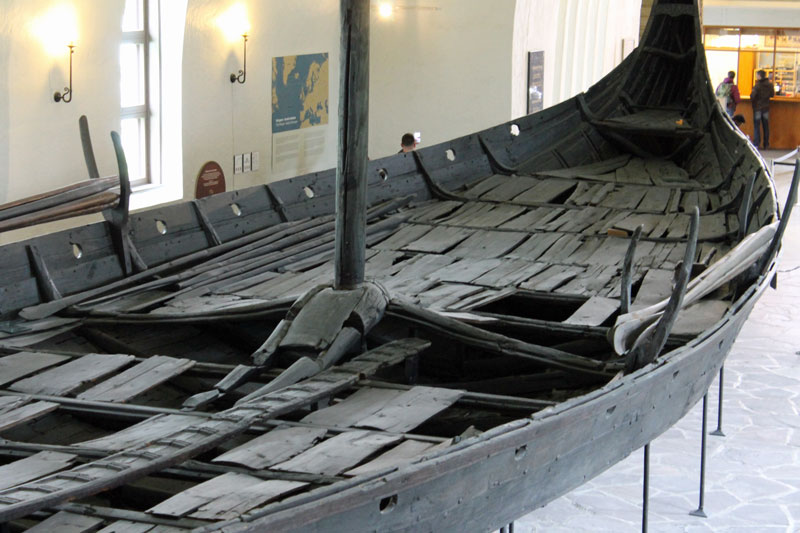 Then we went around the corner to another viewing balcony and saw the Gokstad ship, which was built around 850. After about 50 years of exploring and raiding a rich and powerful Viking was buried with it.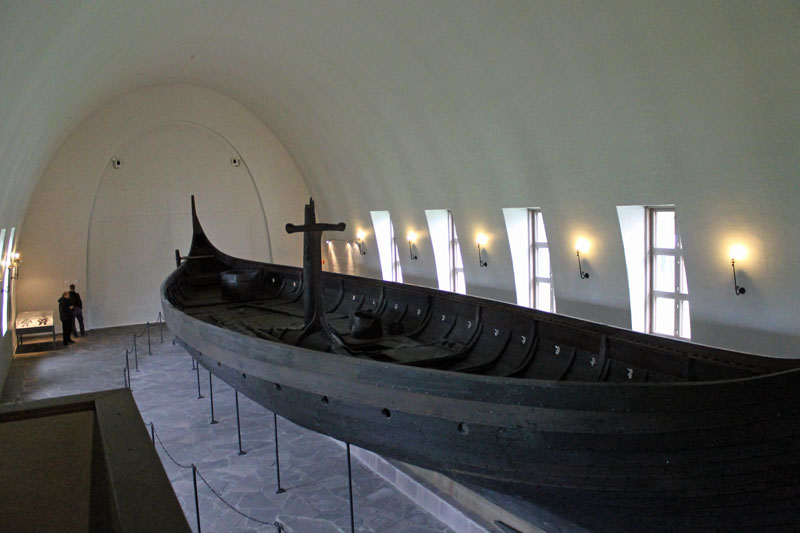 …the Gokstad ship…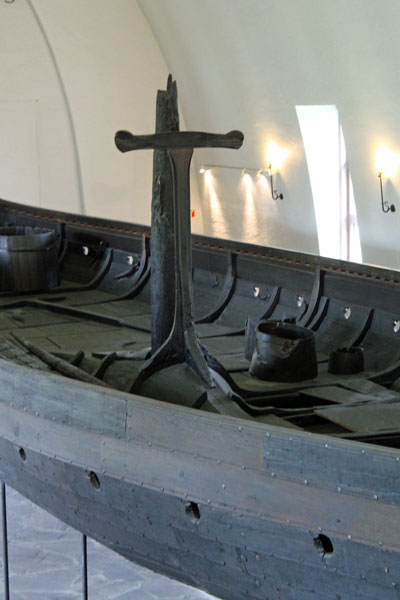 …this part of the mast reminds me of Thor's hammer…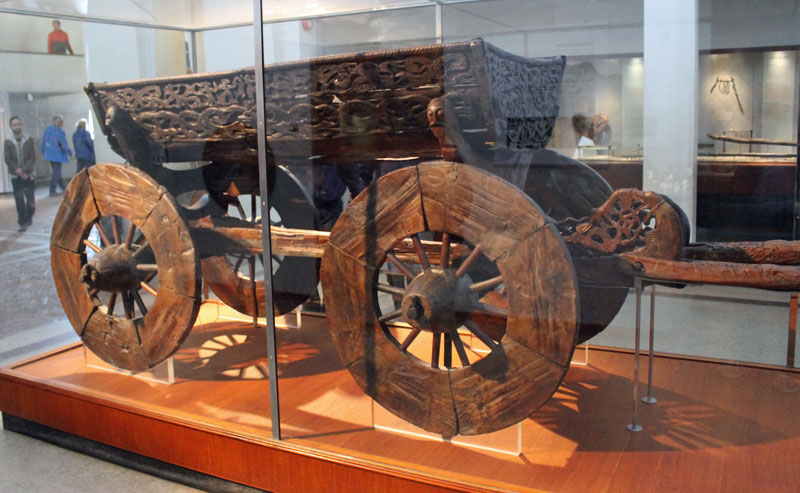 …a wagon found on one of the ships…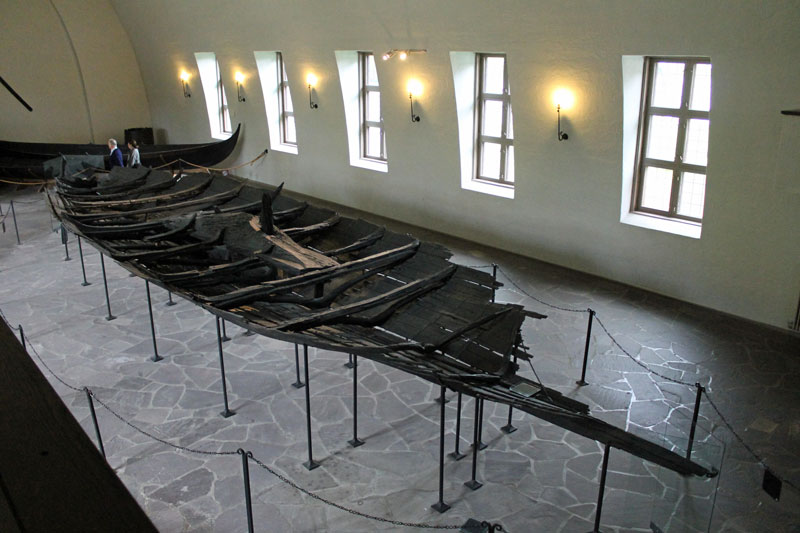 …not much is left of this ship, the Tune…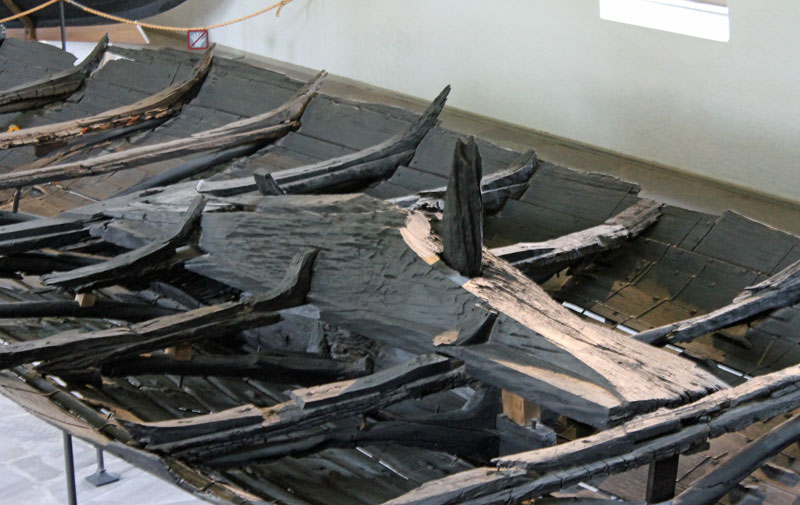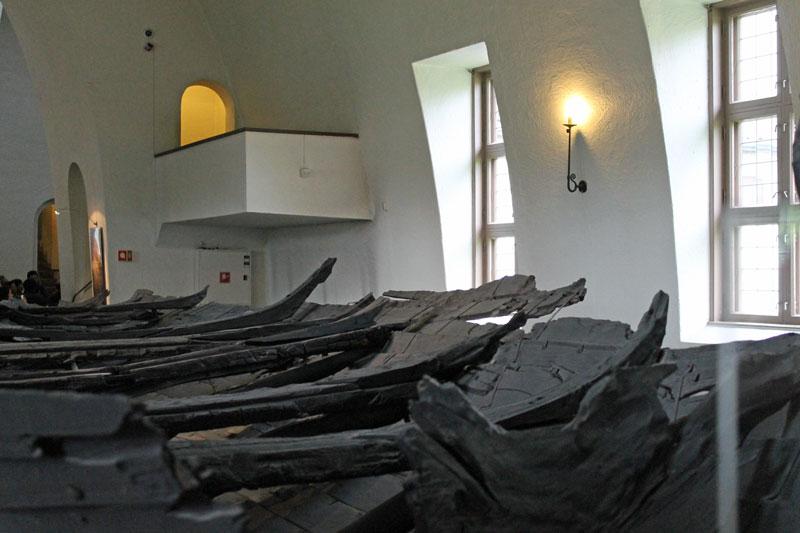 Also at the museum were displays of artifacts found buried with the ships, but they were behind glass so it wasn't possible to get clear pictures. It was pretty awe-inspiring imagining what life was like back in the 800s in the Viking Age. Much more information can be found on the museum website: Viking Ship Museum
Next stop: Bergen Railway from Oslo to Myrdal.