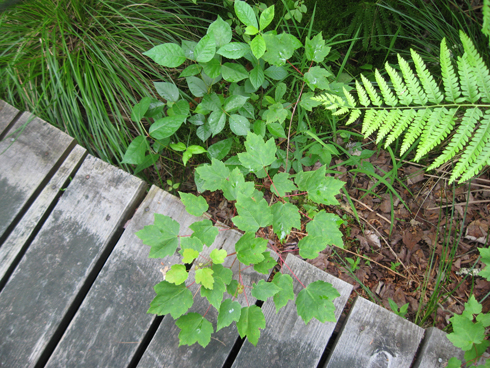 Sunday turned out to be the best day for Janet and me to begin exploring Pachaug State Forest, which is the largest one in Connecticut, with a total of 24,000 acres in parts of five towns, including Voluntown, where we began.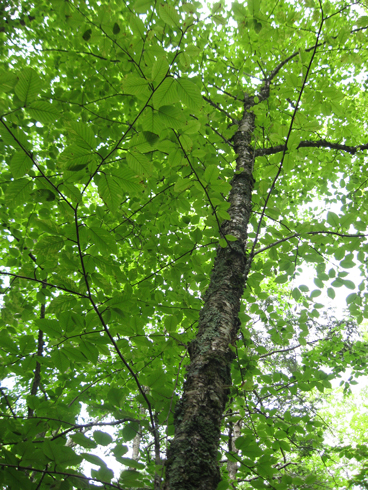 We had to adjust to not having signs to identify the trees and plants we were looking at.  This place is pretty wild, not like the well-marked arboretum we're used to!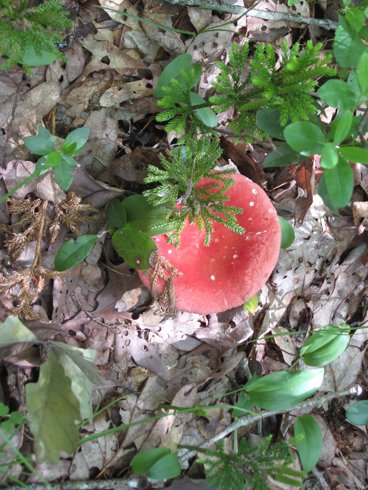 There were a lot of unusual mushrooms, like the red one with white dots (above) and the huge rust colored ones sticking out of a stump (below)…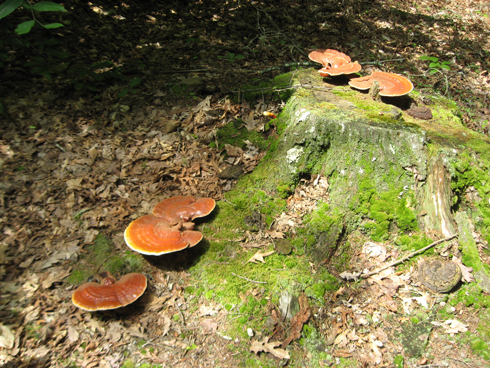 A close up…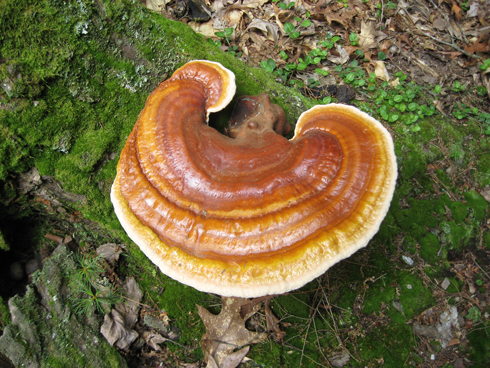 And a cheery clump of ferns growing on top of a very tall stump!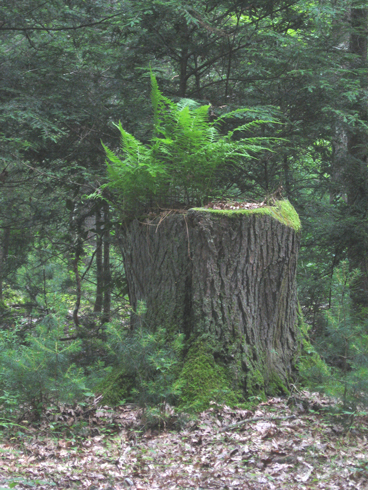 A girl and her horse enjoying a stroll through the forest…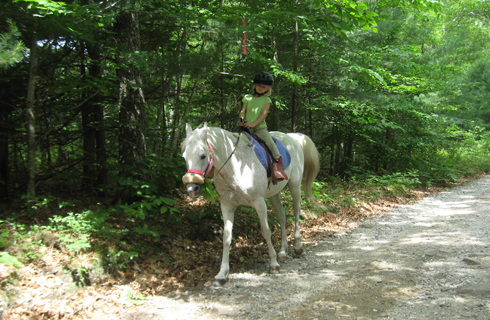 Next trip Janet is going to introduce me to me kayaking!  Wonder if I'll have to leave my camera on the shore…